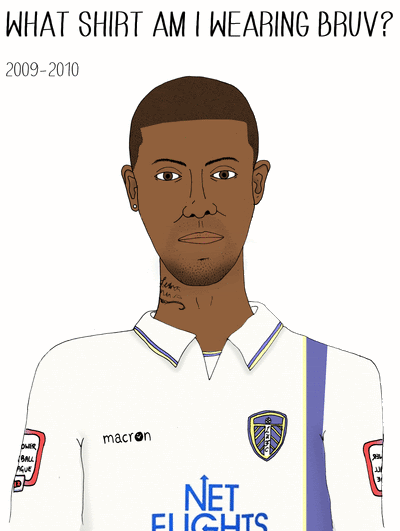 At the peak of his playing career with Leeds United, Jermaine Beckford laughed off a question about a move away from Elland Road stating: 'What shirt am I wearing bruv.' By the start of the 2010 season, he was playing in an Everton shirt.
Two transfers and two underwhelming seasons later he is being linked with a move back to the Whites, with The Sun reporting that a £2 million bid has been made for the striker.
The 28-year-old is understood to have had a falling out with Leicester manager Nigel Pearson which has led to rumours that he may be on the move again this summer.
Beckford's agent Nick Rubery has been quick to dismiss rumours that Beckford would be leaving the Foxes, stating on Twitter that: 'He's Leicester's #1 striker and is looking forward to preseason.'
However, Leeds boss Neil Warnock has confirmed that he is looking to bring in a new striker and many believe Beckford would welcome the opportunity to play for the club he made his name at, scoring 72 goals in 126 appearances.
Beckford was said to have stayed behind to sign autographs at Elland Road when Leicester played Leeds last season, suggesting he remains fond of the team he helped win promotion from League One to the Championship.
Will Beckford be wearing a Leeds shirt once again next season?